Personality: Enneagram 2w3
Fun skill: I can teach almost any horse how to swim
Childhood: Grew up in Germany and California - and am still figuring out how these two identities mesh
Favorite guilty pleasure: Red wine - obvi
Color obsession: this changes every year. This year? Turquoise
Puppy dog: Lolie, 1 year old McNab Cattle Dog
Pony: ​Frankie, 14 year old Rockie Mountain Horse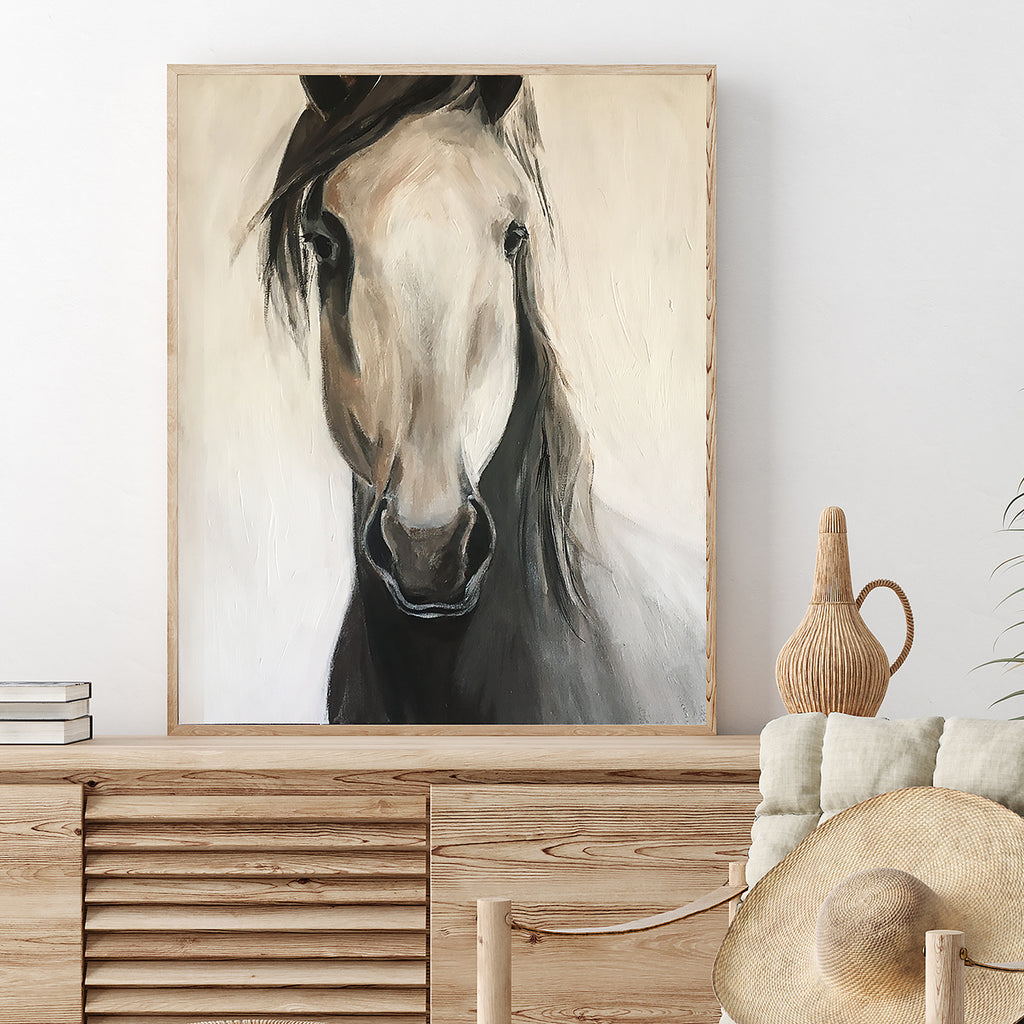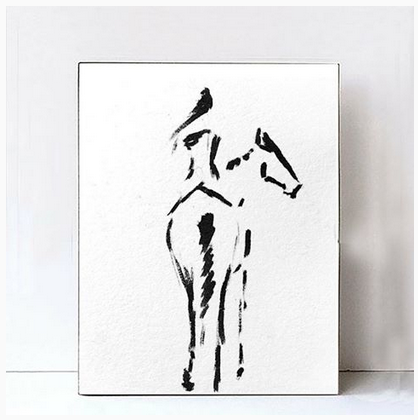 How to pick the perfect piece of art for you!
Buying art can be a lot to think about! I know, I've been there too. Believe it or not, I used to think art wasn't for me. Crazy, right! Since I'm an artist myself! I was overwhelmed!
There are so many things to consider: the look, feel, price and size etc. etc. etc. I know from personal experience that this can be a big decision, so I want to help you make sure that the art you choose is perfect for YOU.

First off, there is no such thing as the 'right art for you.' The perfect art, is always going to be the piece of art that makes you feel good and puts a tingly feeling in your toes.
"Choose art with your heart and your spirit, art needs to be a reflection of YOU!"
And don't worry if you think your Mom, your sister, or that annoying friend from six years ago, won't like it. After all, it is going to hang on your wall (not theirs) and it is an investment in your home and creating a life you love.
Want to learn how to choose which art to put in your living room, kitchen and bedroom? Check out this download for a lot more helpful info.